I would not change the love I have loved
I never wasted one tear
I ain't mad that I care
and felt pain and felt fear
but at the end of the day
no matter what he say
Ima put myself #1
like its the first day of my life
and I have just begun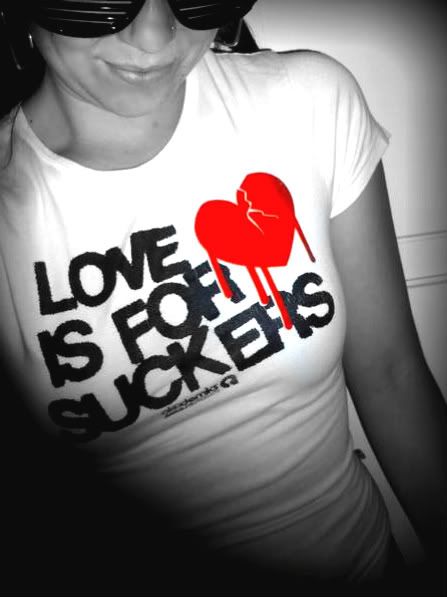 I got this shirt at a buffalo exchange store a while back because even though
everyone knows I'm all about love, I have officially joined the Love Hater movement.
This doesn't mean I'm a hater, or that I don't think my last name is One Love-
This concept means different things to different people but basically:
don't let the love of ya life- run ya life-put yourself first!
If you are still confused-I suggest you go get yourself a copy of
MARRIED TO THE HUSTLE-EYESAGE'S MIXTAPE
and listen to cup cake commandments on repeat.